Find out more about the vAAETS 2022 Speakers …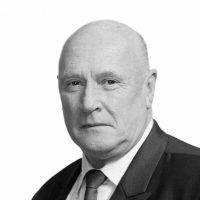 Chris Long, Conference Chair
Chris Long joined the Royal Air Force at the age of 19 and served for nearly 20 years in roles which included strategic reconnaissance, air refuelling and training. During this time he acquired qualifications as aircraft commander and instructor/examiner variously on single, twin and four jet aircraft. After leaving the RAF, Chris joined British Aerospace and enjoyed spells in the UK, Saudi Arabia, and Kansas, USA, before moving to Toulouse, France. In addition, Chris became a consultant for major aerospace players as well as to a project for the European Commission. He has also been engaged as a Moderator of ICAO Training Conferences, and is a Liveryman of the Honourable Company of Air Pilots, based in London. Chris was the European Affairs Editor for CAT Magazine from 2001 and has reported on a wide range of global training organisations and airlines. In addition he has embraced the role of Conference Chair at over a dozen Halldale major training conferences in Asia.
Captain Jacques Drappier, Moderator
Captain Drappier is a former Sabena management pilot. He started as a Cadet, and moved up the ranks as FO, then as Captain. Whilst with Sabena he held various positions in the training and flight operations departments, ranging from instructor pilot to Director of the ab initio school, ending his time with them as Executive Vicde President of Operations.
At Airbus he has been four years responsible of all training programs, followed by two years as Senior Director Flight and Cabin Crew Training. His responsibilities included the development of all A380 training material.
In 2007 he took the position of Vice President Training and Flight Operations, responsible for all training matters including four Airbus training centers, and all Flight Ops deliverables like operational documentation, performance software and Safety mangagement systems.
In January 2011 Jacques left the executive role and represented Airbus as senior consultant for training and flight operations matters worldwide.
From 2015 Jacques took the role of Conference Chair APATS, and in 2018 took over the Conference Chair of EATS.
Jacques Drappier has 14,500 hours and has flown all Airbus types from the first A300B2 to the A380 and is instructor on all Airbus FBW. He was born in Belgium in 1952.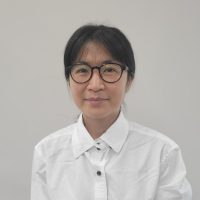 Hyejin Cho, Airmen Licensing Office, in charge of EPTA, KOTSA (Korea Transportation Safety Authority)
Hyejin Cho, is a lifelong aviation and technology enthusiast based in Incheon, Korea.
She has an Aviation law Master degree from the Korea Aviation University and had worked as an air traffic controller at Incheon International Airport and Seoul approach control. After that, she has been working at airmen licensing office at Korea Transportation Authority since 2018.
She is excited to combine her sustained passion for aviation, English language, and AI technology in the aviation industry.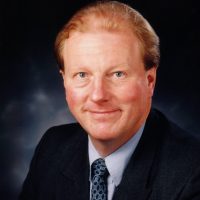 Dewar Donnithorne-Tait MA MBA FRAeS FIoD, UAS Specialist Group, Royal Aeronautical Society
Born in Edinburgh, Scotland, Dewar attended Christ's College, Cambridge, graduating in Natural Sciences and conducting post-graduate research in Applied Biology. He has a passionate interest in wildlife conservation, unmanned systems and photography.
He has 20 years of government service in operations, intelligence, acquisition, research management and capability management. He was Head of UK Operations and then eEurope Envoy for Sun Microsystems Federal. As personal consultant to the Minister, he played a key role in the Belgian Government's eGovernment strategy.
During 30 years he worked several unmanned systems research, development and acquisition projects. He was Chairman of AUVSI and was the founding Chairman of the Royal Aeronautical Society's UAS Specialist Group. He was President and CEO of the Canadian Centre for Unmanned Vehicle Systems and was Vice President and International Director of AFCEA, receiving the Admiral Jon L. Boyes Medal in 2004. He was the founding Secretary of EUROCAE WG73 UAS and later served as Chairman. An experienced commercial RPAS operator since 2007, he is working to commercialize unmanned systems.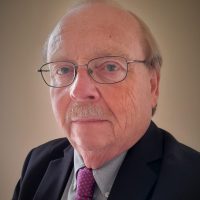 Tony Duthie, Chair, Unmanned Air Systems Specialist Group Committee, Royal Aeronautical Society
Tony Duthie is a Chartered Aeronautical Engineer and a Master of Business Administration with over 40 years experience in the rotary-wing industry working for a world-class OEM, including the development of its rotary-wing unmanned air systems strategy. He established Adept Aviation Solutions Ltd. in 2021 to provide expertise and experience to civil and military organisations involved in rotary-wing and unmanned systems design, development, manufacture, operation and support. He is a Member of the Royal Aeronautical Society and chairs the Unmanned Air Systems Specialist Group Committee.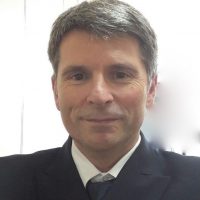 Stéphan Labucherie, Head of Flight Training Worldwide, Airbus
Stéphan started his flying training in 1991 with initial pilot training in France & the USA and then started his career in 1994 flying on different turboprop operations. From 1997 to 2004 he flew for French Charter operators on the B737 & A330, before joining 2 national carriers in the United Arab Emirates and also in China flying the A320 & A330.
Stéphan joined Airbus in 2011 as TRI on the A320/A330 and became Head of TRIs & Head of Airbus Europe Training Centre prior to his current position. He is current on A320 A330 A350 & A380 as well as TRI & TRE on A320 A330 & A350.
Since 1995 he has been particularly involved in Human Factors, CRM and Emergency Response system research and training, as well as the implementation of new training concepts such as CBTA.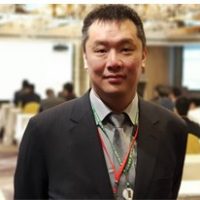 Captain Ping Lee, Chief Pilot HF CRM, EVA Air
Chief Pilot of HF CRM team Eva Airways, A-321 TRI, TRE.
Undergraduate and Graduate Degree from Embry-Riddle Aeronautical University. EVA Airways' EBT core team member, and founding member of ASIAN EBT Alliance.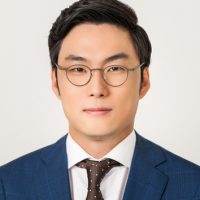 Jeongwoo Lyo, Global Business Manager, VIRNECT Inc.
Jeongwoo Lyo is a lifelong aviation and technology enthusiast based in Seoul, Korea.
He has an industrial design degree from the Rhode Island School of Design and MBA from Sungkyunkwan University and has been working with the Global Business division at VIRNECT Inc. to operationalize XR technology for enterprise and various sectors such as aviation.
He is excited to combine his sustained passion for aviation, XR technology, and business to create a meaningful impact in the aviation industry.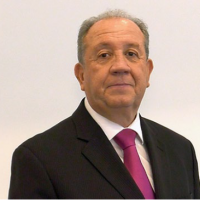 Diego Martinez, Chief, Global Aviation Training, ICAO
Mr. Diego Martinez worked as a civil servant in the Government of Madrid, Spain, with management responsibilities and was promoted to the position of Secretary General in Education and Cooperation Sector in 1991. He acquired his Master's degree in Public Administration from the Universidad Complutense of Madrid. He joined ICAO in 1997 as TRAINAIR expert in North America, Central America and Caribbean Region. He was also the International Coordinator of the ICAO Office in Cuba in charge of national and regional capacity building projects. As Technical Cooperation (TCB) Officer (2001) and Chief Field Operations (2007), he managed training and Human Resources Development projects in Americas Region. He has been TCB focal point for, airport planning and building projects, management of programmes with Civil Aviation Authorities and Ministry of Transports in coordination with ICAO Regional Offices in Mexico and Peru. He was responsible in the ICAO Technical Cooperation Bureau for the institutional cooperation with the European Union. In December 2009, he received the mandate from ICAO secretariat to revamp the ICAO TRAINAIR Programme and was promoted to the position of TRAINAIR PLUS Programme Manager in the Air Navigation Bureau (ANB). He is an Instructional System Design (ISD) specialist, training assessor, senior validator and instructor leader of the Programme. Since December 2019, he is the Chief of the Global Aviation Training (GAT) Office under the Technical Cooperation Bureau (TCB) and is in charge of the ICAO Civil Aviation Training Policy implementation.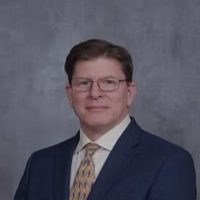 Rick Parker, Co-Founder & Chief Technical Officer, Visionary Training Resources
Rick is the Co-Founder and Chief Technical Officer of Visionary Training Resources. He joined the US Navy to become a pilot in 1987 and flew the EA-6B Prowler, ending active service in 1996. Rick finished his Naval Aviator career in 2009, retiring after 22 years.
In 1996 he started his commercial airline pilot career flying for ValuJet Airlines. He flew for ValuJet, AirTran, Continental, Express Jet, and is now a Captain on the 737 with another major airline.  Rick spent 5 years as an Airline Pilots Association (ALPA) MEC Training Committee member and Vice Chairman, Local Council Training Committee Chairman and worked on several Flight Training and Standards Special projects with his current airline.
In 2018 Rick joined Visionary Training Resources as a Co-Founder and CTO with his partner Evey Cormican, VTR's CEO.  Since then, he has been responsible for the development of a fully mobile, end to end Virtual Reality Training Solution with the intent of bringing cutting edge immersive training to the airline training community.
Rick currently sits on the Virtual Reality Augmented Reality (VRARA) Aerospace Committee and is a graduate of Embry Riddle Aeronautical University.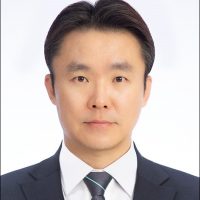 SooChul Shim, Flight Instructor, KAC Aviation Training Center
SooChul Shim has worked as a Deputy Chief Pilot and Chief Captain at Korean Air and Chief Captain at Xiamen Airlines for more than 20 years. After that, he has been working as a Flight Instructor at KAC Aviation Training Center at Korea Airports Corporation since 2020.
He is excited to combine his sustained passion for aviation, training pilots and XR technology in the aviation industry.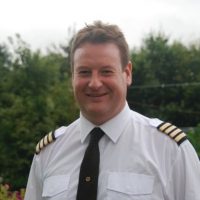 Captain David Swarbrick, Training Manager Boeing, Emirates Airline
David Swarbrick is the Training Manager Boeing at Emirates Airline, responsible for all aspects of flight crew training on the Boeing fleet. He also serves as the Chief Flying Instructor for the EASA ATO that was recently established at the airline. An accomplished Captain and Airline Manager with extensive Flight Operations and Training Management leadership experience within the aviation indusry in both the full service sector and the European low cost sector. He was central to the introduction of EBT at Emirates and is a student and proponent of Competency Based Training and Assessment. He has assisted in the drafting of regulation for both the EASA and GCAA, and is a current member of the IATA Pilot Training and Licencing Task Force and advisor to the ICAO Personnel Training and Licencing Panel.
He received his Bachelor's degree focused in Political Science and Managerial Employee Relations from the University of Auckland, New Zealand – his Native country. He holds EASA and GCAA Instructor, Examiner and Senior Examiner qualifications on the B777.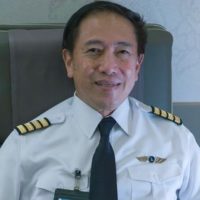 Captain JC Tan, Deputy Chief Pilot (Training) A380 Fleet, Singapore Airlines
My full name is Jeok Chee Tan. You may just call me JC. I am currently the Deputy Chief Pilot (Training) for the A380 fleet in Singapore Airlines.
I joined SIA in 1988 as a cadet pilot and got my command in 2001. I took up instructor role in 2003 and became a training manager from 2008 till now. I am also a Authorized Flight Examiner for Civil Aviation Authority of Singapore (CAAS).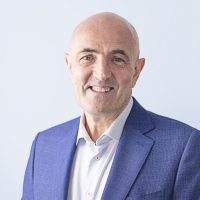 Captain Michael Varney, FRAeS, CEO, Salient
Mike is currently Managing Director of Salient. He has an extensive background as a pilot, instructor and manager working in many sectors of the aviation industry. His career began in the Royal Air Force flying the Buccaneer, followed by time as an airline pilot as commander on the Boeing 757/767. He spent eight years with the UK Civil Aviation Authority in operations and training oversight and rule-making activity with the Joint Aviation Authorities, also flying the Airbus A319/320/321 and A330. He assumed management roles with Boeing (Alteon) and then Airbus in Toulouse. In his Airbus role of Senior Director Training Development, Mike was also a member of the JAA Licensing Sectorial Committee and engaged in the development of European regulations for the Multi-Crew Pilot License.
Mike is an experienced Senior Examiner and Instructor on Airbus types, and in his Airbus role of Senior Director Training Development, Mike formed the idea which became the Evidence-based Training concept. This led to the formation of the international IATA/ICAO EBT Working Group form 2007 to 2013 culminating in the publication of ICAO Doc 9995. Mike worked in the development of FSTD's and guided major airlines in the implementation of comptency-based training programs. During this time, he was actively engaged in the development of rules for EBT with EASA in several rule making tasks.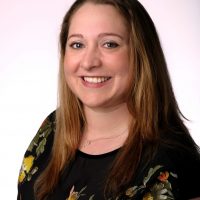 Jo Watkinson BSc Dunelm Hons PGCE RAeS, Human Performance Specialist, CAE
Jo served in the Royal Air Force as a captain of the EH-101 Merlin Mark 3 helicopter, including two tours of duty in Iraq, and will always consider herself a pilot at heart. After leaving the military, Jo became a high school teacher of Physics and aimed to inspire ad encourage young women into STEM careers. Unable to stay away from the aviation world, Jo returned to the military as a civil servant to write and teach the technical ground school for multi-engine pilots.
Jo joined CAE in 2019 where she was a subject matter expert, instructional systems designer, and courseware developer for the EASA ATPL courseware rejuvenation, specialising in the new area of Knowledge, Skills and Attitudes. Jo was subsequently chosen to fill the new CAE role of Human Performance Specialist. In her current role, Jo is driven to deliver thought leadership for a deeper understanding of how to efficiently and effectively train and assess human skills. As chair of the human performance excellence council (hpX), Jo leads a collaborative team to enhance safety across aviation sectors and other high-performance domains such as maritime, healthcare, and many more.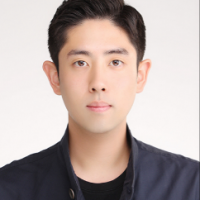 HyungKyu Woo, Manager UAM & Innocity Dept., Korea Airports Corporation
Mr. Woo is manager of UAM & Innocity Department in Korea Airports Corporation, with responsibility for UAM strategy and business promotion. While implementing UAM ground infrastructure construction strategy, Mr. Woo made a great promotion for establishing the concept of Vertihub in Gimpo International Airport, based on current aviation, construction, and other relevant law. Currently, Mr. Woo is working on preparing standards for UAM airspace and corridor. Mr. Woo majored in air traffic management in Korea Aerospace University.