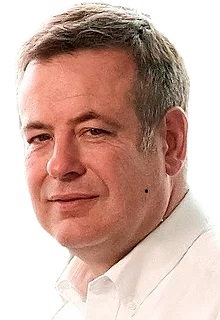 Mark Dransfield, FRAeS, FSTD Regulatory Consultant, UK
Mr. Dransfield co-founder of Sim-Ops and independent Flight Simulation Training Device (FSTD) regulatory consultant, based out of the UK, specialising in the evaluation and qualification of FSTDs in accordance with the latest regulatory frameworks around the world. As such he is involved in various industry rule-making activities within the regulatory agencies concerned with flight crew training, including EASA with whom he is registered as an independend FSTD subject matter expert.
Previously as Director Regulatory Affairs for TRU Simulation + Training in March 2016 following the acquisition by Textron of the ETOPS group of companies that were acquired in October 2013 as CEO and group managing director responsible for its activities in FSTD customer support, qualification and validation services as well as running ETOPS European and Malaysian TRTO for A320, B737 and ATR aircraft types.
Prior to running ETOPS Mr. Dransfield held various engineering and senior management positions at Rediffusion, Hughes Rediffusion, Thomson & Thales Training & Simulation, all based in the UK, and Mechtronix (now TRU Simulation + Training) where he covered most aspects of commercial flight simulator engineering, production, evaluation, qualification, customer support and strategic business development.
In addition, Mark spent 3 years as a regulator as UK CAA Simulator Standards Manager responsible for managing the regulatory oversight of all FSTD Qualifications within the UK, and on behalf of the JAA.
In 2018 he was awarded the Halldale CAT magazine Aviation Pioneer award and in 2019 the ARINC FSEMC Edwin A. Link Award for his vision and services to the flight simulation industry.
Mark is a registered Chartered Engineer, Fellow of the Royal Aeronautical Society and past Chairman of the RAeS Flight Simulation Group Committee for 2011-2013. As part of his work for the RAeS he has also co-chaired the International Working Group responsible for the update of the current ICAO 9625 Edition 3 Manual of Criteria for the Qualification of FSTDs.
Mr. Dransfield holds a BSc (Hons) degree in Aeronautical Engineering from Queen Mary College, London University, United Kingdom.
---
Pros & Cons of Adopting VR/XR Technology in Flight Training
Background
Flight training and flight simulation have historically focused on the employment of training devices which are physically representative of the flight deck of the aircraft on which the student is to be trained. It is easy for one to see how this approach efficiently transfers training from the training device to the real world aircraft and the success of the FSTD as a training tool is evidenced by the regulatory requirement for its use in an aviation training program.
To date, advancements in technology and their application have been focused on increasing the simulation fidelity seen in higher level training devices such as the FFS. However, with the advancement of emerging technologies in the Virtual and Mixed Reality media space, new training possibilities arise with the potential benefit of increasing training throughput and reducing demand on costly high level training devices. To be sure, the current state of the art does not support the wholesale replacement of Level D training devices, but clearly there are applications of this technology that can [at least] complement the FFS in a training program.
Objectives
The objective of this presentation is to provide an insight to the pros and cons, present and future needs in the application of technologies such as VR (virtual reality), MR (mixed reality), collectively called XR (extended reality) in the field of commercial pilot training from ab-initio to type rating and recurrent training, testing and checking.